Psalm 107:8,9
"Let them give thanks to the Lord for his unfailing love and his wonderful deeds for men,
for he satisfies the thirsty and fills the hungry with good things."
Contact Information
Street Address:
​Colton Wesleyan Church
​4852 State Highway 56
​Colton, NY 13625

​Mailing Address:
​Colton Wesleyan Church
​c/o 264 Gulf Rd
​Colton, NY 13625

​ Service Times
​Sunday Worship 11 am
​Wednesday Prayer Service 6 pm
Thank you for your generous gifts to Colton Wesleyan Church.
"Give, and it will be given to you. A good measure, pressed down, shaken together and running over, will be poured into your lap.
For with the measure you use, it will be measured to you."
Luke 6:38 (NIV)
---
Connecting with God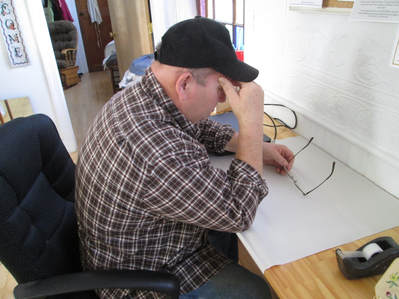 ​Are you overwhelmed by feelings of loneliness, anxiety, or fear? Do you have problems with health issues or struggle with relationships or addictions? Jesus cares deeply about your needs and longs to reveal Himself to you. The Bible tells how to have a personal relationship with Him that leads to eternal life.

The Bible describes God as holy and righteous, and us as sinners at birth. Because of our sin, we are separated from God. Romans 3:23 says, "For all have sinned; all fall short of God's glorious standard." And that sin carries with it a serious consequence. Romans 6:23 tells us, "For the wages of sin is death, but the free gift of God is eternal life through Christ Jesus our Lord."
---
There is nothing we can do to bridge the gap between us and God. But because he loves us, God allowed Jesus, His Son, to be crucified and take the punishment we deserved. John 3:16 says, "For God so loved the world that He gave His only Son, so that everyone who believes in Him will not perish but have eternal life."
God provided the path, but we must choose to take it. Will you respond? Here's how:
Admit that you are a sinner and ask God to forgive you.
Be willing to repent and turn away from your sins.
Believe that Jesus was crucified in your place, died, and rose again.
Become a child of God by inviting Jesus Christ to be your Lord and Savior.
To become a child of God, pray a prayer like this:
Dear Jesus,
I know that I am a sinner and I ask you to forgive me. I want to turn from my sins. I believe that you died on the cross for me, and I receive you into my life as my Lord and Savior. Please show me how I can live a life that pleases you.
In Your name I pray, Amen.
​
​This is the beginning of a new life in Christ. But salvation is more than just praying a prayer. It involves the complete surrender of your life to God. To grow in your faith, you need to do the following:
Read the Bible daily, even if you only have time for a few verses. A great place to start is in the New Testament with the gospel of John. Ask God to speak to your heart, and He will!
Pray daily, talking to God, just as you would to a friend. He hears you, and cares about your needs.
Attend a church where the Bible is preached and where people love the Lord. Other Christians will support you and help you grow in your faith.
Tell others about your decision to follow Christ, and share the good news of his love with them.
If you've read the above and have made the decision to receive Jesus as your Savior, we at Colton Wesleyan would love to hear from you!
---
Colton Wesleyan Church
4852 State Highway 56
Colton, NY 13625
Pastor Tom Chappell
315-261-2982



Service Times
Sunday Worship 11 am
Wednesday Prayer Service 6 pm